Audiobook recordings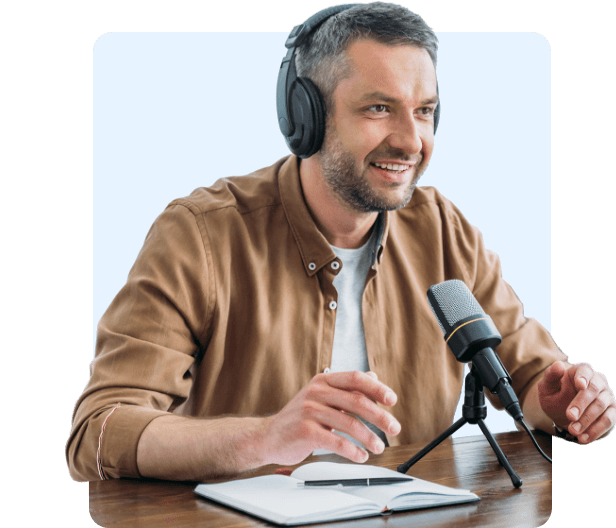 Hello!
Good to see you
Are we right in thinking that your book is already finished or just a little short of being published? Congratulations! It's very reasonable that you are considering publishing an audio version. Audiobooks are regularly listened to by 2.8 million Poles at home, in the car, on the tram or on the bus. Yes, this group includes your potential readers: an audiobook is a sure guarantee of a larger audience.
If you want to record your book in Polish, English or another foreign language, you are in the right place. Let the world hear about you!
What do you get?
quick response
clear rules
a personal supervisor
ISO quality standard
payment in instalments
free sample
Recording audiobooks in English and more
An audiobook is not an amateur video on YouTube: it has to be recorded in such a way that you want to listen to it and come back to it. When we compete for the audience's attention with our voice alone, it has to be a unique voice. This is why our authors' content is read only by people with excellent diction and voices that are a joy to listen to: professional voiceover artists who have been working with words for years in recording studios and on theatre stages. Check us out (and hear for yourself)!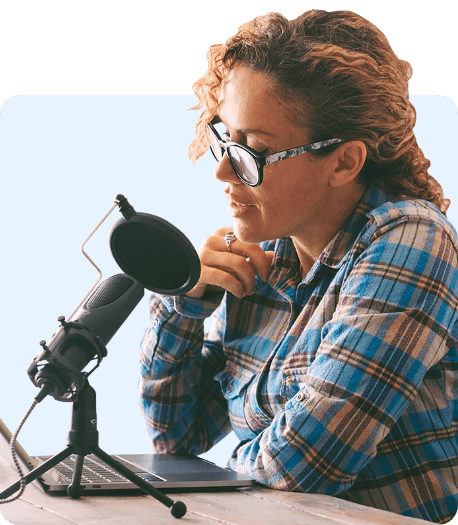 Take advantage of our bundled offer
Do you want to translate a book and create an audiobook in a foreign language?
Do you want to translate a book and record an audiobook and have the text proofread beforehand?